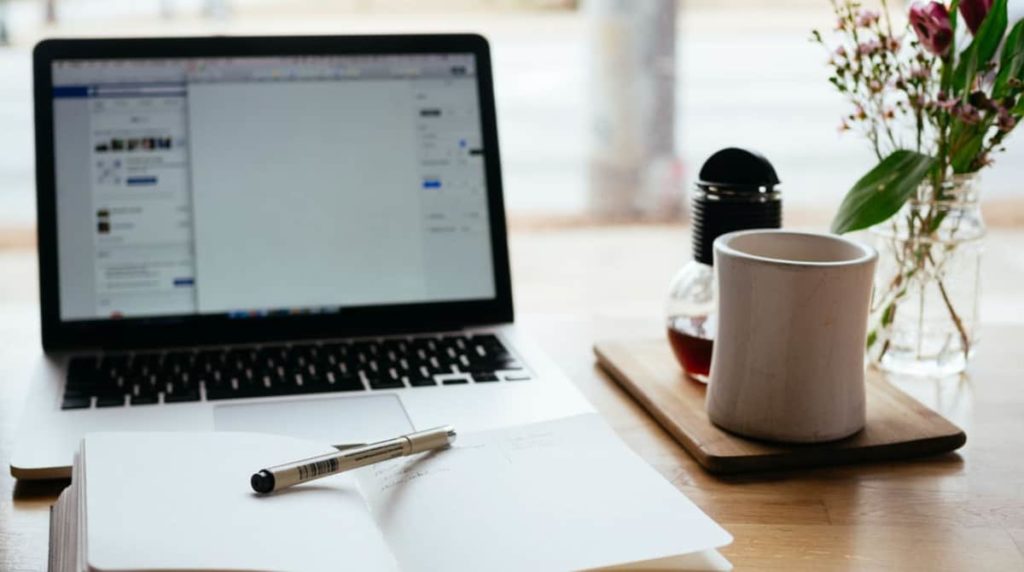 Dancing is a way of life, and a passion for millions! Thanks to today's online first world, finding excellent ballroom dance content has never been easier. What I love about the ballroom dance community is that it's so incredibly uplifting and encouraging. There are so many people out there who are passionate about dancing and want to share that love with others. Here are the best ballroom dance blogs you need to follow right now!
Related: How to find the best ballroom dance shoes
The Girl with the Tree Tattoo
The Girl with the Tree Tattoo is run by Katie, who is an amateur ballroom dancer. The unique blog name is named after her beautiful tree tattoo displayed prominently on her back. She started the blog back in 2015 and still regularly maintains the blog.
She writes about the mental, physical, and emotional aspects of being a dancer. What makes this one of the most unique ballroom dance blogs is that her writing is refreshing and transparent. As a reader, you gain intimate insight into her struggles, frustrations, and triumphs – realizing they're much of the same struggles you've experienced yourself. There is a strong sense of comfort knowing that we're not alone. We especially loved her recent piece on self doubt and personal progress.
She has published several books, including a guide on solo practicing for Ballroom dancing.
Ballroom Guide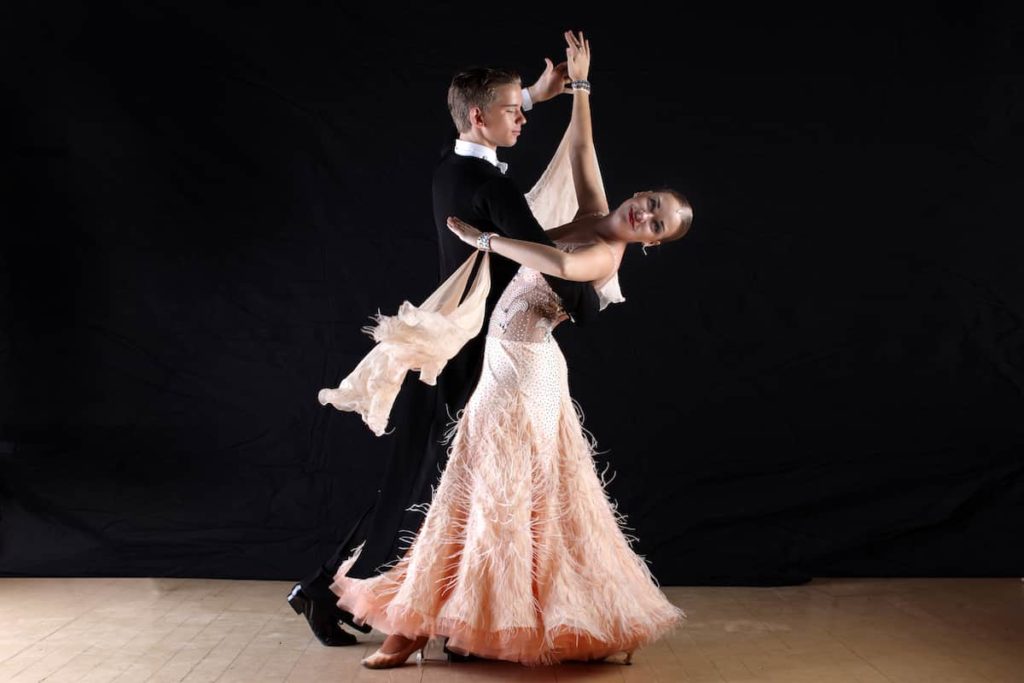 Ballroom Guide is an excellent resource that needs to be bookmarked by all ballroom dancers. The blog was started by Cyril, who wanted to create a source of information she wish she had when she first started dancing.
Now, Ballroom Guide has many contributors in the ballroom dance community who write and create content on the website. It has something for everyone, whether you're a beginner or an advanced dancer. There are guides about fitness, starting competitions, social dance, training apps, and more.
Riot and Frolic
Kate started her blog Riot and Frolic 9 years ago. In fact, her 9 year blogiversary just passed quite recently. She is a professional dancer, having won numerous titles all around the midwest. She also spent many years as a ballroom dance instructor. She later left her job teaching to focus on raising a family.
In her blog, she writes about various topics in addition to ballroom dancing, including craft projects and food / cooking. We love her blog because of the humorous spin she incorporates in each dance topic. We recommend reading her take on the biggest, common mistakes of dancers new to performing / competing.
Dance Sport Life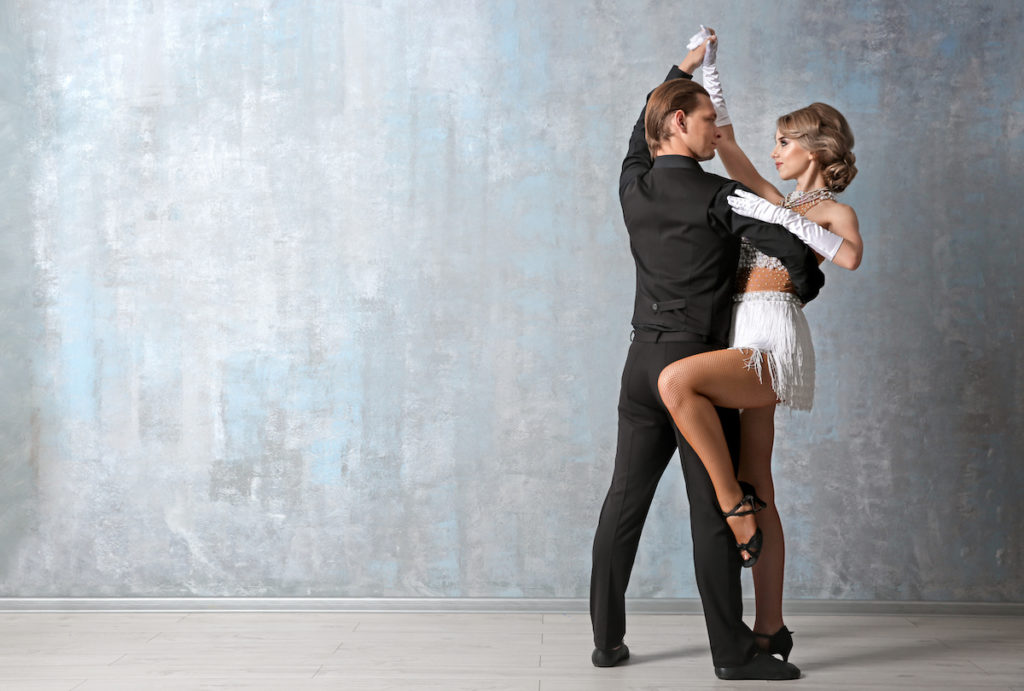 Dance Sport Life was founded by Catalin Matei. The blog's goal is to create a community for people who love to dance. They aim to do this by creating content to help anyone who has an interest to dance master their craft.
On the blog, there are all sorts of free tutorials, videos, and posts on how to improve your skills as a dancer. Going beyond dance video demonstrations, they also discuss other important aspects of dance, such as mindset, nutrition, and working with a partner. The content is written by other passionate dancers, who want to share their knowledge and love of dance.
They also have a podcast, featuring interviews with renown champions, as well as an online based dance academy.
Adventures in Dance
Adventures in Dance was started by Holly and Craig. Holly has been a dance instructor for over 30 years and the couple have danced competitively for years. Adventures in Dance is a ballroom dance studio located in Littleton Colorado. The studio teaches various types of dance, such as Latin, Swing, Salsa, and Ballroom.
In addition to owning and operating a dance studio, they regularly keep up with a content-rich blog. Their series on Historically Accurate Princess Dances is nothing we've ever seen in any other ballroom dance blog. The historical dance series focuses on popular disney movies and incorporates actual historically accurate dances they would have danced at the time. The posts are how-to type posts, that are very informative and well researched. They also have videos demonstrating the dances and steps. The dancers wear costumes and they sometimes film in castles, which draws us further into the fantasy. Some great examples are The Beauty and the Beast Minuet Dance and the Frozen Norwegian Folk Dance.
The Historically Accurate Dances have been shared by Quest Clubs for kids, and Frontier Girls and are a way of educating young minds by teaching them about dance, history and physical education.
QuickSteps
QuickSteps is an excellent ballroom dance blog for dancers new to the world of ballroom. QuickSteps is also a ballroom dance studio based in Adelaide, Australia. It was started by Michelle. Their mission is to create happiness through dance, which is something we can certainly get behind!
Their site is perfect for beginners because they have written in depth about many questions that beginner ballroom dancers have when first starting out. They walk through topics such as – what dances you should learn, and even basic questions everyone has when starting out – such as what to wear and dance etiquette.
Do you follow any of these wonderful blogs? Let us know in comments if you have other ballroom dance blogs you think should be on this list!